Plastic Playing Cards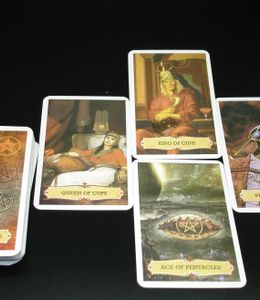 TMCARDS playing cards Manufacturer Company is the first company in India to introduce plastic playing cards. TMCARDS plastic playing cards are made entirely of PVC (Poly Vinyl Chloride) material, the most durable Plastic used today in playing card production. These cards are scuff proof,break resistant,durable and completely washable.
TMCARDS plastic playing cards often last a life time, so you can have a considerable price advantage with them, depending on how much you play (paper playing cards need to be replaced frequently and cost a few dollars per deck).

100% Plastic Playing cards are rugged and completely washable. The extreme durable quality of these playing cards allow them to be used for many long poker nights with your friends, If you were to spill beer or else get them dirty, it will not cause them damage as these 100% plastic cards are washable , some soap and water and they are as good as new! The TMCARDS card decks are more flexible than most playing cards on the market which means they are easily shuffled. We can confidently say that you are very likely to love these plastic playing cards.

We also have Transparent Plastic Playing Cards. Have most of the card which are a see-through plasticbase. The backs are decorated with your customization and done to keep your cards private from your opponents. The face cards feature familiar, but unique, illustrations. TMCARDS has achieved standards of quality that are recognized and respected throughout the world. Our playing cards are used in many of the finest poker clubs globally.
The minimum order accepted for custom made playing cards is 1000 decks having the faces customised as per your specifications.

Our art charges are very reasonable - whether you need to custom design a plastic playing cards deck from scratch, or just create a one color imprint. TMCARDS responds quickly to all requests.
We here at TMCARDS ship to all 54 states in the USA and throughout the world using either FedEx or Sea shipping. TMCARDS makes your plastic playing cards available to you in the comfort and safety of your home, rather than going to stores.
Please Call us now on:
+1(954)353-7204 (USA)
+44(78)7701–2034 (UK)
+91(22) 2493–5844 (India)
With over 41 years experience in Printing and Manufacture of playing cards, our team at TMCARDS guarantee you prompt and efficient service and be assured we will work with you all the way till the delivery for your deck of Playing Cards.