Custom Bridge Cards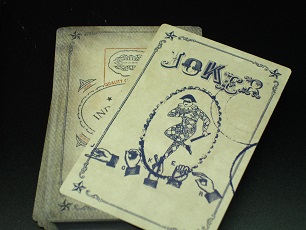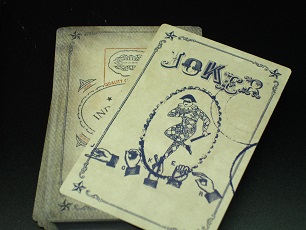 There are countless options when it comes to creating a deck that is truly unique. This means that any host of a friendly card game can flaunt his own customized cards onto the table, making the game that much more like the ones in the big leagues.
TMCARDS recommend their Custom Bridge Playing cards sized (2¼in × 3½in, 56 mm × 88 mm), the latter being narrower, and thus more suitable for games such as bridge in which a large number of cards must be held concealed in a player's hand which provide immense challenge and enjoyment while playing. They come in standard quantities of 54 cards per deck, plus any jokers.
They are high quality smooth playing cards with unique workmanship. We welcome customer's Designs and Specifications in order to make this deck more customized for the players. Every time people play cards, your deck will bring back wonderful memories or deliver your message.
Each deck of Custom Bridge Playing cards manufactured by TMCARDS are casino quality and are plastic coated. They have a high gloss finish which is specially requested by casinos. One can opt for paper or plastic Bridge Playing cards with a portrait or landscape design. These cards are one of a kind and make perfect gifts for collectors, birthdays, and every special occasion.
Custom Bridge playing cards by TMCARDS can make fun promotional items for businesses or favors for special occasions such as weddings. They can also make personalized gifts for children or grandparents, or commemorate family events. You have complete control over the colors and pictures on the backs of the cards, as well as the font and style of the playing card faces. We allow you to customize both the backs and faces.
At TMCARDS Manufacturer Company, you can order Custom Bridge cards On the face of the card; you can choose among designs such as standard, jumbo, super jumbo, and your own unique designs. For the back of the card, you can upload your company's logo, pick a background color, add a photo or keep a simple color/text design. It's really up to you how fancy or simplistic you want the cards to look. Choose a design that will be eye-catching to your customers and their playing guests while keeping the design simple to get your message across clearly. You might even add a catchy slogan. This deck come in all shapes and sizes and often creates special packaging to go with them.
If you intend the game to begin and want your partners to envy your sleek and classy deck, then GO for TMCARDS Bridge playing cards.