Promotional Playing Cards

– The Brand New Marketing Tool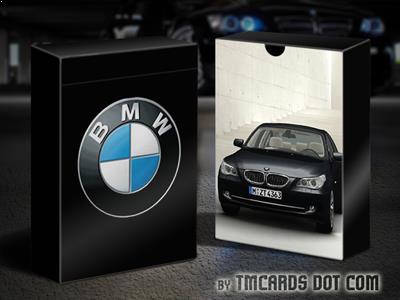 Promotional playing cards are the buzz word in the world of guerilla marketing. Lets us check how you can do it with a Customized playing card deck specially designed for promotional purposes.
Promotional products are an inevitable part of any business. Without promotions customers and prospective clients would not be able to figure you out amongst the marketing chaos around them. In order to improve your brand recall and acquire a greater mind space of your target audience you have to design some tools which could fill the void in your absence.
What better tool one could have that could beat Custom Playing Cards. Advertising is something which has an explicit notion of sales to it. For this you need to covertly promote your brand and create a bonding on a very personal level with your customers.
How could this be done? Is there anything which your target groups use on a daily basis? Oh please don't mention the wallet, card holders or calendars. We already have enough of those distributed by various people around us every year on multiple occasions. Always remember this simple fact. If you want to stand out, you cannot get away using the same routine tricks. People are aware of your intentions much before you even conceive of something to please them.
End of the day what one is planning to breed amongst customers is brand loyalty. For that you need to come up with something which has some utility, recreational value and visibility, something which would not just go to the closets of customers and sit there till the end of time. Promotional Playing Cards fit the bill perfectly.
'Custom Playing Cards' is something which has never failed to get the ball rolling. It creates a lasting impact on the people who play with those cards at the same time subconsciously informing them about the brand, show casing their products and the vision and mission of the client's organization.
Companies and business have spent a fortune over media to fill up the slots which their customers are glued to, but playing cards is a niche product which is a unique story teller and a brand blazer where products and services can be subtly showcased while creating a camaraderie of goodwill and networking.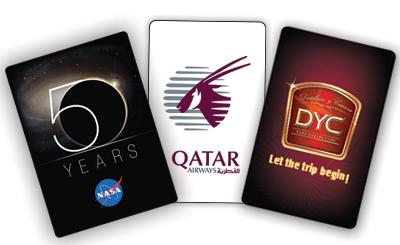 Now let us have a look at multiple ways in which corporate and businesses can promote themselves using Promotional Playing Cards:
Ideal branding Tool – A business logo is something which speaks silently about you wherever it is visible. It is simpler to impact as well as easier for recall of a company or a business to which it is associated with. We can design a customized playing card deck which would bear a custom back with your business logo and on the front side would not just bear the regular playing cards suits or indices but showcase all your services or products. The playing cards would be packed in a tuck box which would inform more about your company details like your website, email address and your locations.
Ideal Marketing Tool:
If you are an advertising or marketing agency you are definitely finding ways through which you could promote your clients in lesser budgets with an equal impact. If you are operating on a regional basis and you want a strategy to promote the local business in a single go you could use a personalized playing card deck bearing the names, address and sales pitches of your clients on the back of your custom playing card deck. In this way you would add a new weapon in your marketing tool arsenal.
Ideal Product Catalogue:
If you are a brand which has a big product line which you are planning to convey your customers you can make use of custom face playing cards. This is a deck which bears your personal branding on the back of each playing card plus easily displays a single product on the front side of every playing card. People are informed about your products and/or services through a simple deck of custom made playing cards. In this manner you show off your catalog covertly to the people.
Ideal Coupon Catalogue:
If you are an FMCG brand with products which demand a faster inventory turnover you can provide a personalized deck of custom front and back playing cards which may or may not bear the laying card indices but would depict discount offers for those products or services which are less likely to be sold in certain times or on certain days due to local or practical reasons. A small pack of complimentary cards given to every customers who walks out happily out of your store after his first foot fall is bound to come back with the coupon cards on the timings when your business slows down to avail your discount offer shelling out the appropriate playing card every time he comes in.
Ideal Artist Portfolio:
If you are a celebrity artist who has his own collection of artifacts, you would definitely want to show it off as well as make some business out of it from commercial point of view. Suppose you are a painter or a sculptor, you could customize a deck of playing cards with a picture of your artifact and on the back and a short description of the same on the front side of the playing cards between the indices. This would be welcomed by your fans since it would be a part of their personal collection as well as something to show off to their friends and significant others helping it go viral.
Ideal HR Tool:
If you are a company which has some of the best employees and want to show it off intelligently you can think of getting custom playing cards which depict as well as describe their pictures, names, designations in your company as well as their accolades. It also helps in large organizations who need to show the employees a who's who in the company hierarchy.
Ideal Geo targeting Tool:
If you are a travel and tourism company who wishes to inform your target audience about certain locations which you want them to visit with you. You can create a special deck of cards which bears the local attractions of the location in your tour catalogue. This can be a better way to promote your travel company as well as the local business in those areas which would love to pay you for your advertisement.