Custom Wedding Playing Cards
You can design your custom wedding cards / anniversary cards for favors. There are various option like just customizing the backs with the border and have the date and picture of the couple. Or just have the date with the picture of the couple on all the face cards. Or replace the Q's and the K's with the picture of the 2.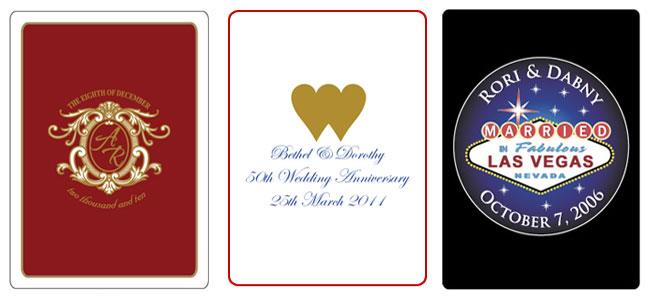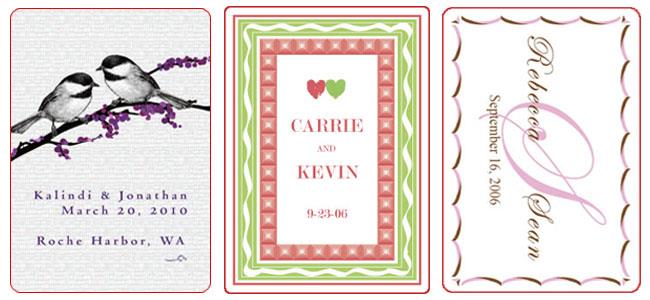 Price only for Poker and bridge sized Custom Wedding Playing Cards
No. of Decks
Price Per Deck
1
$

50.00

2
$

42.50

5
$

25.00

10
$

20.00

100
$

7.00

250
$

4.80

500
$

3.20

1000
$

2.40
Above 1000 deck please ask for a quote.
Printed Tuck box @US $119 additional for above orders.
Plain White Tuck Box complimentary with any of the above orders.
For 1 to 100 decks plastic box will be complimentary on request.
Inclusive of shipping anywhere in the US.